If there's one more thing you can credit Singapore (aside from the cleanliness, the working system and extreme level of OCness ), they're really excellent in creating happenings and marketing them with aplomb. Even insignificant and minor activities, turn into tourism event, due to great communication plan and pervasive media exposure.
Take for instance, this Sentosa Flowers during the Chinese New Year. I've been hearing about it, in TV, newspapers, fliers and social media, months before. All the hype made me think, wow, this is something big that I really must see!
But then again, after braving the crowd, probably curious as I was, the event was a big let-down for me. :((
My expectations were too high, I guess. I imagined wondrous and over-the-top displays of floral heaven, with rare varieties and intricate arrangement. But all I witnessed were unimaginative flowers beds and weird set-up using ordinary blooms.
Probably, I'm just comparing it to my country's Panagbenga Festival in Baguio City, where rare blooms and extravagant floats made of real flowers are showcased. Come to think of it, unlike Baguio with its cool temperate climate; Singapore is very hot, and growing these blooms is already a feat, in itself. :))
Snake with a woman's head?! Gives me the creeps.
It's the year of the snake. What can you expect? snakes are all over town.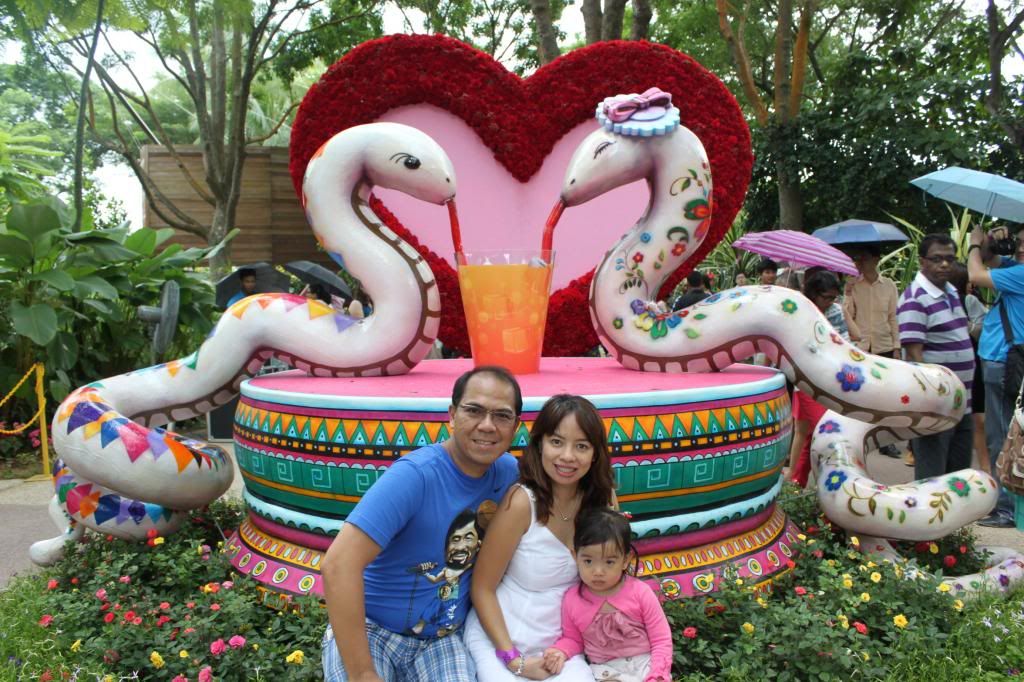 No matter how cute they try to make the snakes, they still make me squirm.
I know nothing growing plants, so I was stupidly wondering how all these flowers grew together, with such nice set-up, when I looked underneath, they're all in pots :)) Aha!! It's just a set-up! :))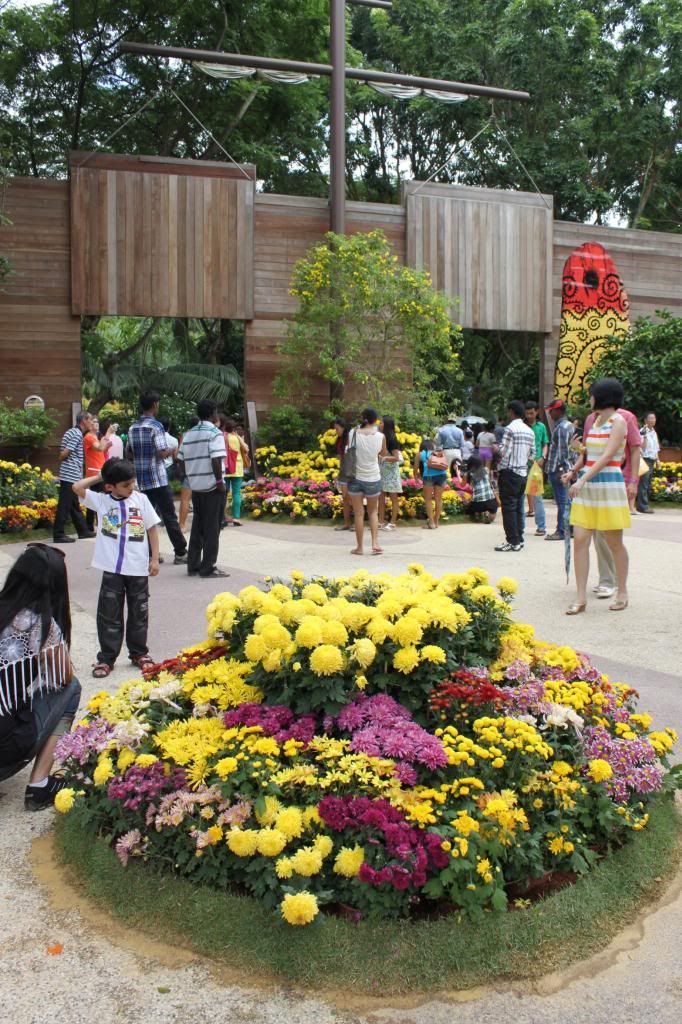 They made cute bigger-than-life installations for photo opportunities. For lack of better something to say, allow me to point out, that the colors, contrasted beautifully with my plain white dress :))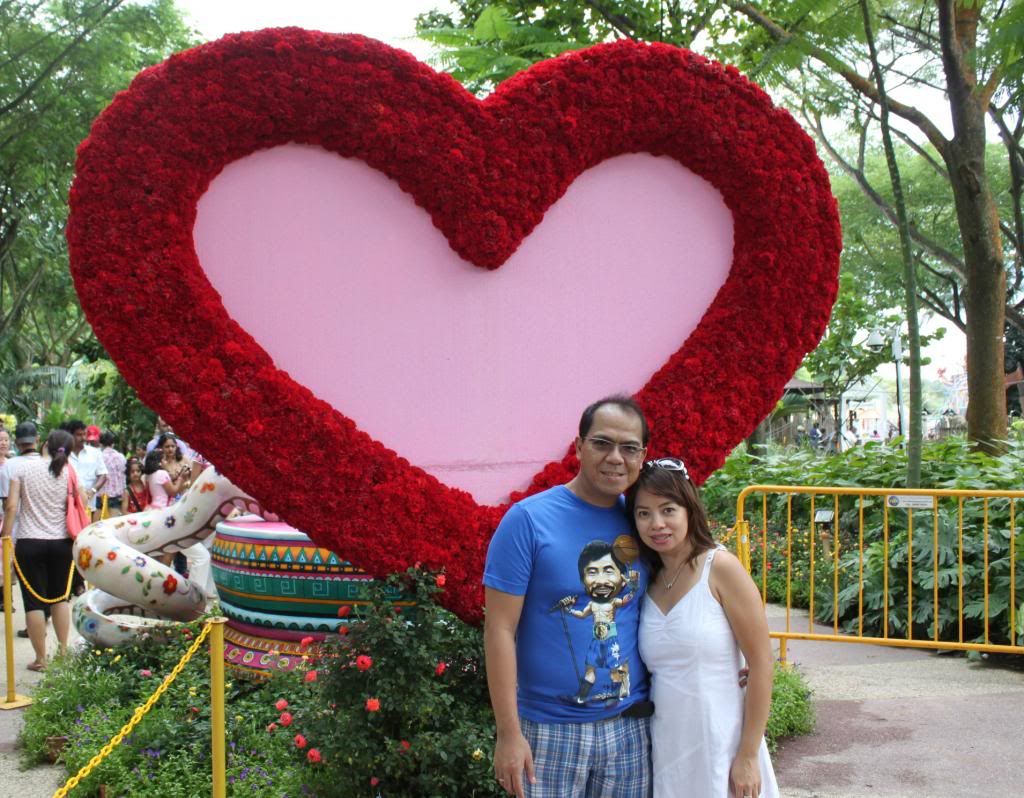 Lest you forget, it's not just CNY, it's also Valentine's :))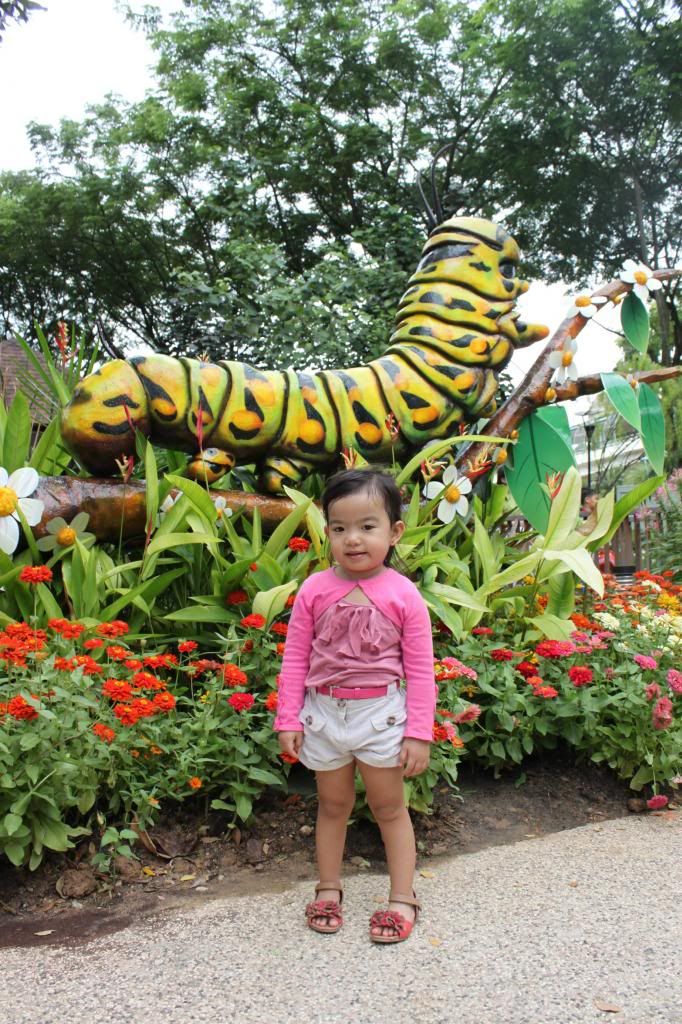 Mom! The Hungry Caterpillar is bigger than me!!
Giant caterpillar grows into a Giant Butterfly!
In fairness to Sentosa, it's a big effort to set it up, considering that it was raining the last few days preceding Chinese New Year. My friend Shine relayed her awful experience when they visited. It was raining, and everything was soaked! :P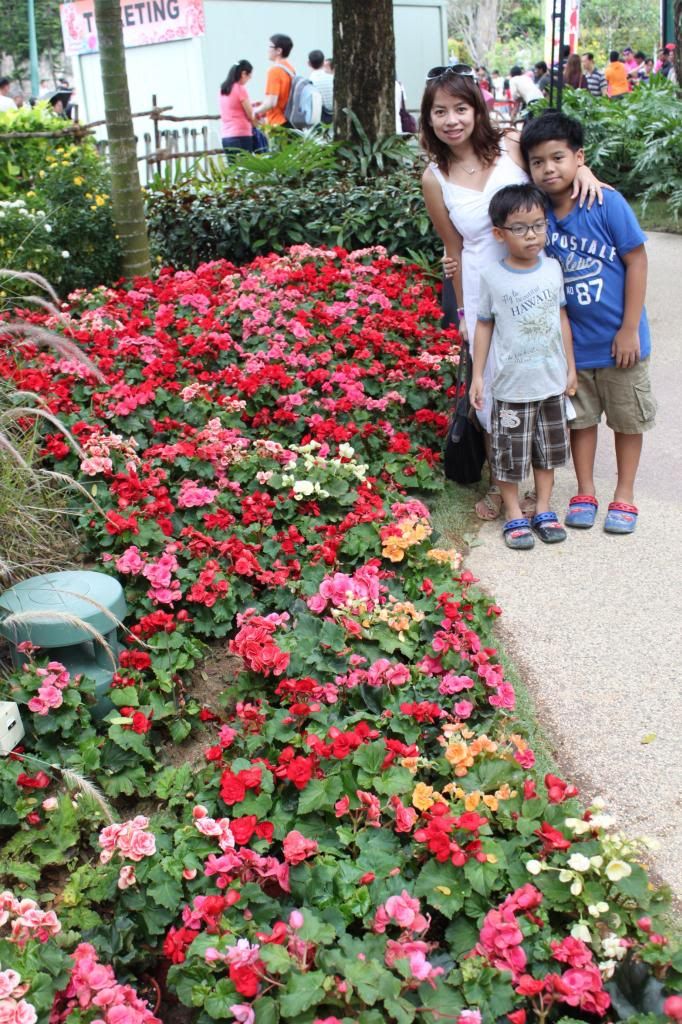 When I read about the reviews after the event, the locals really lambasted it. It used to be a free event, now they charged 5sgd per person, for a lackluster affair. The organizers vowed to make it bigger and better next year. We'll see ....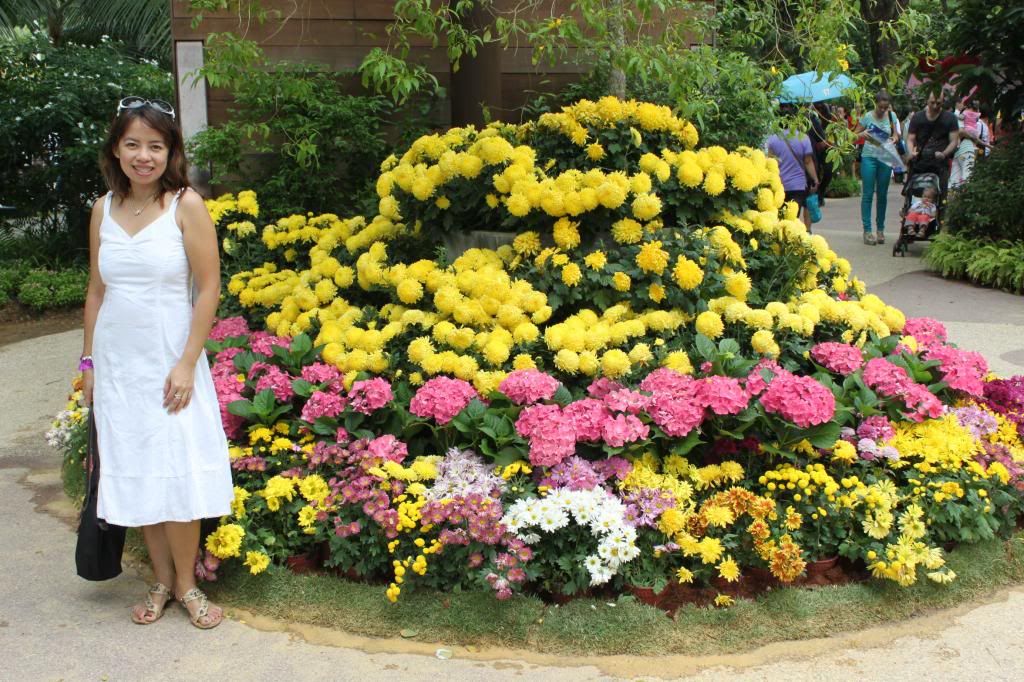 'till next adventure!
xoxo,
ripemango